Is there such a thing as "age-appropriate" when you're talking about perfume?
As new fragrances and products debut on the market, we're tempted to experiment. When you get a whiff of intense fruity or a playful burst of citrus while you pass a cool teen on the street, it does make you wonder whether you're stuck in a groove with your "granny lady perfume." Those beloved topnotes of sandalwood and bergamot that cue the classic fragrance have given way to food-based juicy-fruit, bubble-gum, chocolate-vanilla flavors. The fragrance has always been a niche product, and perfumes for older women are very much a part of the tapestry.
Perfumes have personalities just like people. In many cultures, using perfume is a rite of passage. It is part of portraying your unique identity, and most of us gradually zero in on the one or two scents that truly reflect ours – the exclusive bouquet signals your arrival and presence like nothing else can.
Recognizing and establishing your "signature" fragrance can be a journey of discovery. If you're lucky, you'll find one that transitions you across life, reflecting different facets of your character as you grow in years. Or you could switch fragrances in tandem with changes in your personality as you evolve, adapt, and change.
The History of Perfumes
Taking a backward glance, the saga of perfume is almost as old as human history. The word is derived from the Latin phrase "per fumus" which means "through smoke."
The world's first documented chemist (or compounder) was a Mesopotamian woman called Tapputi, who lived in 1200 BCE. She recorded scent extraction processes that were used in religion and for the benefit of royalty. The Ancient Egyptians used fragrant oils in embalming and religious rituals.
Archaeological evidence from the Indus Valley civilization and Ancient India reveals artifacts pointing to the dispersal of scents derived from plant materials.
The oldest designated perfumery existed in Cyprus nearly 4000 years ago. Islamic cultures perfected the art of steam distillation and increased through the knowledge of chemistry.
The Biblical story of the Magi reveals the importance of offering fragrant substances such as myrrh and frankincense as gifts to important people.
An ancient Arabic text written by the philosopher al-Kindi in the 9th century AD has more than 100 recipes for scented oil, balms, salves and aromatic waters, and perfumes. It also describes different types of equipment for manufacturing perfumes. The Persian physician Avicenna developed the method of extracting oil from flowers and creating perfumes from them.
In the best traditions of democracy, the Greeks transitioned perfume from an elitist, aristocratic product into one that played a role in the lives of common people. It was used in religious rituals, births, funerals, and wedding ceremonies.
But it was the Romans who first used blown glass containers to hold cosmetics and scents. To them, we owe the beauty and charisma of the perfume bottle.
In the 14th century, perfume was first introduced in Europe by the Hungarians. Italy and France followed, with France quickly becoming the hub of perfumery in Grasse. Till today, this remains the world capital of perfume.
England, Russia, and America developed their own perfume culture, and there's been no looking back since.
The Psychology of Perfume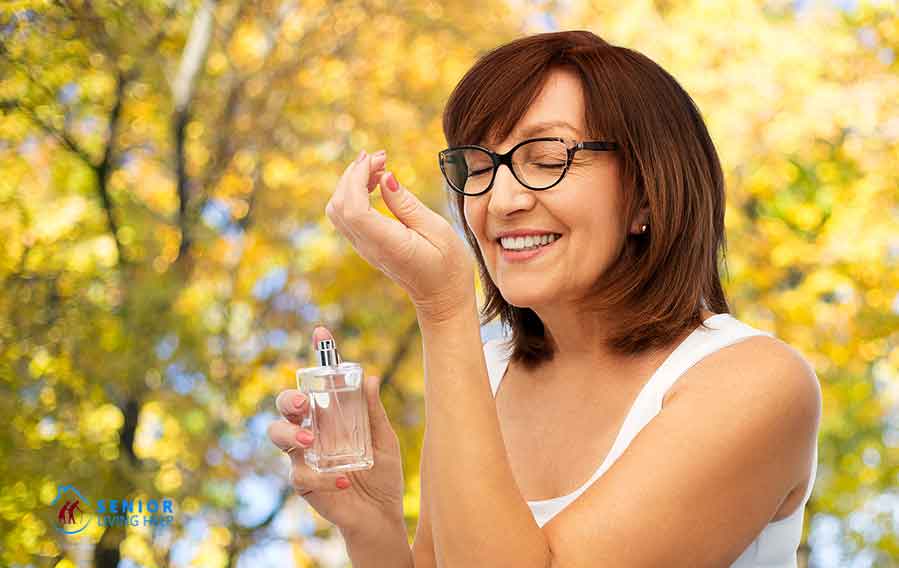 If you think about why we really wear perfume, it's difficult to come up with a single answer. Across cultures, perfumes were traditionally intended to moderate or mask unpleasant body odors.
The smell is one of the most powerful and ancient of our senses. It affects many human psychological responses, including perception, behavior, mood, social judgments, and cognitive processes.
Experiments have found that certain smells can reduce the experience of pain, while others can trigger migraine headaches. Certain smells associated with detergents and cleaning evoke pleasant responses.
They act uniquely with our own body chemistry to create slightly different experiences and give varying results. Scientists have also discovered that we subconsciously choose perfumes that interact well with our own unique body smells.
We wear it to project an image: sensuous, playful, young, fresh, clean, pleasant to be around. We also use it to denote status, hygiene, wealth, and personality. Various cultures use different substances that emit fragrances based on their own values, traditions, local availability, and beliefs.
Perfumes are also chosen because they reflect a certain image of ourselves. For instance:
Oriental scents: musky, mysterious, sensuous, and confident
Floral scents: feminine, friendly, carefree, outdoorsy
Fruity scents: young, fun-loving, bold, bright and energetic
Food scents: bubbly, cheeky, adventurous
Green scents: distinctive, memorable, sophisticated, well-traveled
Aquatic scents: spontaneous, intelligent, free-spirited, casual, cool
Women usually find something that suits them and then hang on to them almost forever. While that's a great way to make your presence felt and establish your unique identity, we sometimes forget that our tastes change as we age. We may also undergo personal and spiritual transformations that take us a long way off from where we were.
Your make-up, wardrobe, taste in food and wine, and even friendships can undergo dramatic alterations. So why should your perfume be any different? Most of us aren't too comfortable smelling like spearmint bubblegum when we're long past our teens. Perfumiers are sensitive to our needs, and some of the best perfumes for older women come from the biggest labels in the industry.
What Are Old Lady Perfumes?
If you've ever been told, "Hey, you smell like an old lady!" did you take it as a compliment to your classical tastes and timeless elegance? Or did you feel that you came across like a sweet old granny with a blue rinse in her hair, sipping a glass of sherry in the evenings with the church group? Or did you come back with a sharp retort – "You mean an old lady like Marilyn Monroe?"
Whatever your choice of response, there's a perfume for it! Labeling something as old lady perfume is just as good or bad as tagging something as "baby smell."
Ditch the derogatory flag and re-name it "Granny Chic." It is a growing trend where many big perfume labels have taken a new look at old classics by giving them a touch of modern scents such as ginger. Fashions are notoriously fickle, but perfumes manage to skirt the boundaries and blur the lines.
In the 1980s, there was a concerted push towards power dressing and power-house cosmetics and perfumes. Big hair, big flares, and accessories ruled the ramp and racks. This trend gave way to a softer and more balanced look, which morphed into a more ambiguous and androgynous profile.
Perhaps it's smarter to think of perfumes as non-age specific, and discard labels when you find the one that suits you best.
Looking at some of the characteristics of the so-called perfume for older women:
heavier, powdery, and complex
strong, elegant florals
match the smell of lipsticks of that era
fresh cologne or soap scent
long-lasting and super lingering
intimate and romantic ambiance
Why Do Women Shy Away From "Old Lady Perfumes"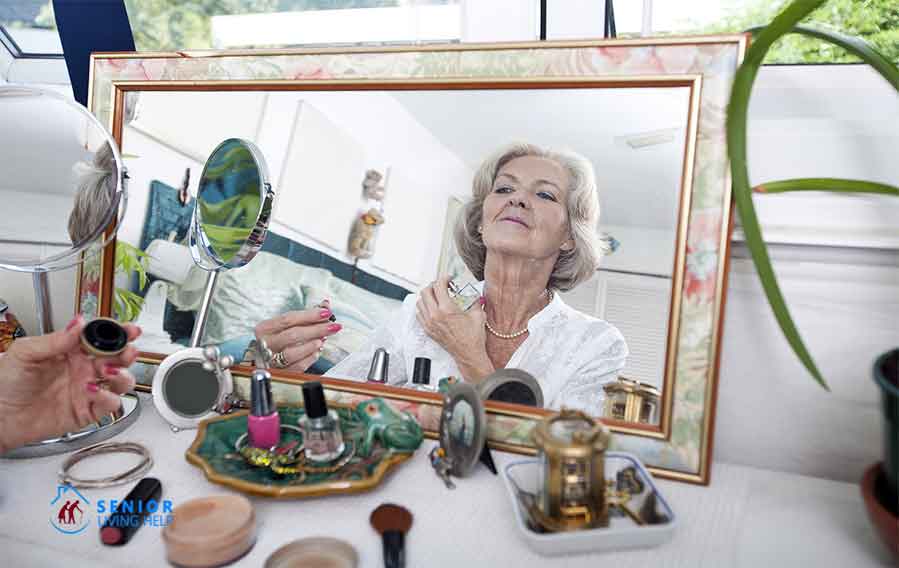 For many women, wearing perfume was a rite of passage signaling the transition from girl to woman. As with most other fashion and cosmetics choices, finding our niche and discovering what suited us best took us a while. Perfume is no different. The cyclical nature of trends sweeps everything into its vortex and creates churns that suck us all into the maelstrom.
There's nothing more distressing to older and more mature women than the term "old lady perfume." It references someone with outdated tastes, afraid to explore new horizons, and perhaps lives in her own version of La La Land! It is a mean and unkind form of ageism that many ad campaigns for new products tend to subconsciously indulge in. It's also a sweeping dismissal of those amazing, timeless classics that women have loved and cherished in their youth.
Social media plays its own role in dissing vintage classics. However, using a term such as perfume for older ladies could also bring on certain other associations connected with aging, reduced hygiene, and possible disability. The important thing is to know when to switch to perfumes that are more suited to your age, if you want to at all. Or would you simply like to continue to pay homage to the perfumes that worked for you in your younger avatar?
Brand loyalty is another whole aspect of the way we make choices. This aspect comes into play when you want to give a gift of perfume to someone mature. The global fragrance market was worth more than $22 billion in 2010, $32.4 billion in 2020 and is expected to cross $52.4 billion by2025. Let's take a look at some of the amazing products that have weathered the tornadoes and twisters that lash the fashion industry and the media.
How To Wear Perfume
Keep these points in mind when you plan to wear perfume as an older woman:
Perfume doesn't last very long on dry skin.
Hydrate your skin with a fragrance-free moisturizer or body lotion before you apply perfume
Don't apply perfume to your clothes
Apply it on exposed areas such as pulse points: wrists and elbows, behind the ears, the base of the throat
Avoid applying directly on the skin if you live in a hot climate, as sweat can change the scent.
Never spray perfume into your hair: most perfumes have an alcohol content that can damage your hair.
Don't rub it vigorously into your skin: it should just skim the surface of your skin. Otherwise, the top notes will be destroyed.
Many experts recommend spraying perfume in the air and walking into the cloud for best results. However, beware of toxic ingredients and allergens that you could inhale.
Wear stronger perfumes to parties and public functions.
Wear subtle ones for quieter and intimate moments.
Too much perfume projects the image of someone who's trying too hard.
If you love what someone else is wearing, don't go out and buy it immediately. Try samples at different times of day and judge whether you get the same effect.
If you love "old lady" perfumes, wear them for yourself and not to please or attract someone else.
Have a range of perfumes to reflect different moods: sprightly, fresh, reflective, sensuous, mysterious, everyday casual, special occasion, bold, or sporty.
Best 10 Perfumes For Older Women
1. Chanel No.5 Eau Premiere Spray 50ml/1.7oz↓
2. Elizabeth Taylor White Diamonds, Perfume for Women, Daytime Wear Scent, 3.3 Ounce↓
3. Guerlain Shalimar for Women Eau de Cologne Spray, 2.5 Ounce↓
4. Chloe New By Chloe For Women Eau De Parfum Spray 1.7 Oz↓
5. L'Air Du Temps By Nina Ricci For Women. Eau De Parfum Spray 1.7 Oz.↓
6. Lancôme La Vie Est Belle L'Eau de Parfum Spray, 3.4 Ounce↓
7. Ralph Lauren Romance Eau de Parfum Spray for Women, 3.4 Fluid Ounce↓
8. Bvlgari Rose Essentielle By Bvlgari For Women, Eau De Parfum Spray, 1.7-Ounce Bottle↓
9. TRESOR by Lancome EAU DE PARFUM SPRAY 3.4 Fluid OZ for WOMEN↓
10. Dolce & Gabbana The One By Dolce & Gabbana For Women. Eau De Parfum Spray 2.5 Fl Oz↓
1: Chanel No.5 Eau Premiere Spray 50ml/1.7oz
There's a hundred years of history behind this iconic perfume. First launched in 1921, the original Chanel No. 5 was created by a master fragrance creator who was one of the official perfumiers of the Russian Royal Family. Curated by the fashion goddess Coco Chanel, it harked back to her own troubled past. She was sent to live in a convent as a young girl, and the smell of soap and water and the feeling of cleanliness and hygiene it evoked stayed with her. When she planned to create a perfume that bore her name, she reflected this sense of freshness and youth. She famously said it embodied "….the scent of a woman." This version has delightful classical notes of sandalwood, May rose, jasmine, amber, white musk, velvetier, vanilla, and ylang-ylang.
Pros
Suitable for graceful aging
Exciting, yet classy
A timeless fragrance that doesn't lose its charm
Great for all occasions
Cons
Expensive
Might make you feel dated, and as if you're wearing "old lady perfume"
Can't be returned
2: Elizabeth Taylor White Diamonds, Perfume for Women, Daytime Wear Scent, 3.3 Ounce
White Diamonds, launched by the eternal diva, Elizabeth Taylor remains a favorite ever since its debut in 1991 and one of the most successful labels in the fragrance industry. It captures her star quality and is ideal for the older woman who reflects radiance, the sparkle of diamonds, glamor, and sophistication. The star wished to capture the essence of the woman who wants to make a statement every time she enters a room and is, as she put it, "it's the most accessible luxury." The fragrance has top notes of gardenia (Taylor's favorite flower), Amazon lily, middle notes of tuberose, and endnotes of Mysore sandalwood.
Pros
Great gift for the older woman
A classic, signature perfume
Warm, sophisticated character
Cons
No returns or refunds
Product may not be authentic from some sellers
Contains some hazardous substances such as denatured alcohol
3: Guerlain Shalimar for Women Eau de Cologne Spray, 2.5 Ounce
Another century-old classic that's stood the test of time but feels as today like you! This perfume legend was inspired by India's divine ode to love, the Taj Mahal. This exotic fragrance has delicious notes of bergamot, lemon, iris, rose, jasmine, musk, civet, frankincense, leather, and vanilla, among others. It's for the older woman who loves all things mysterious and oriental. The emotions it evokes are rich in texture, color, and contrast, reflecting the daring and different personality, unforgettable and unafraid to court controversy. The iconic fan-shaped bottle is a keepsake that graces many a dressing table of the rich and famous.
Pros
Staying power, light, delicate yet unmistakable
Ideal for sensitive responders
Modern with a mix of the exotic
Cons
Returns and refunds not available
Some sellers may offer fake products
Packaging may be poor quality
4: Chloe New By Chloe For Women Eau De Parfum Spray 1.7 Oz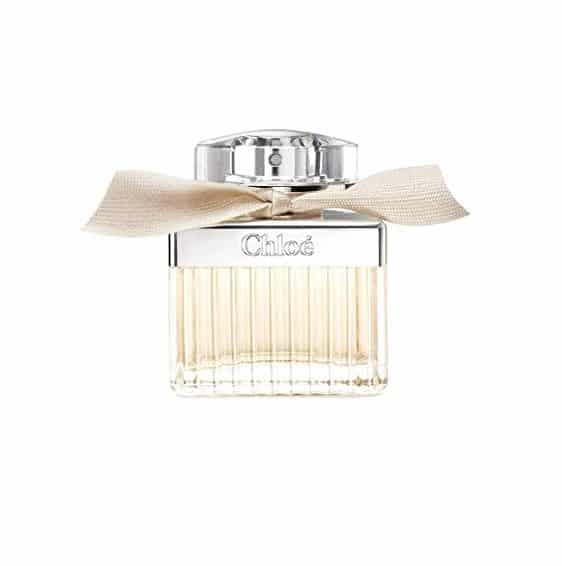 The fashion house of Chloe is credited with inventing the phrase "pret a porter" when it created a line of fashion that was more suited to easy, soft, wearable, and well-fitting clothes that could be bought off the shelf. Later, their flagship perfume line was associated with the house of Karl Lagerfeld, and even later, with Parfums Chloe.
If you've worn and loved Chloe when you were younger, and the scent transports you right back to those romantic yesterdays, this one's certainly a keeper. It's a great everyday wear option for older women that works well for special occasions, with a superb blend of delicate florals such as orange blossom, narcissus, plumeria, and marigold, with a hint of vanilla and musk. Make this your signature scent, and you won't ever be a wallflower.
Pros
Distinctive yet delicate
Soft, powdery, subtle, and memorable fragrance
Great gift for mature women
Cons
Not as lasting as it was earlier
Some sellers may ship fake product
Packaging may not be good quality
5: L'Air Du Temps By Nina Ricci For Women. Eau De Parfum Spray 1.7 Oz.
Created in 1948, L'Air du Temps by Nina Ricci is most memorable for its gorgeously sculpted bottle designed by Lalique. The tagline perfectly expresses this lovely fragrance's mood and personality: L'amour est dans L'Air du Temps (love fills the current moment). It symbolizes peace, purity, freedom and love.
Created in the aftermath and devastation of WW2, when the world yearned for joy, hope, and optimism, it appealed to women who had worked hard during the war years and wanted to bring romance and femininity back. The inspiration comes from notes of jasmine, gardenia, carnation, iris, rose, with a touch of exciting clove and exotic sandalwood.
Pros
Subtle, light, fresh fragrance
Available online at a reasonable price
Go-anywhere, all-day perfume
Cons
Some sellers may retail fake products
Packaging not up to the mark
6: Lancôme La Vie Est Belle L'Eau de Parfum Spray, 3.4 Ounce
Lancome's La Vie Est Belle (Life is Beautiful) was launched less than a decade ago, a modern, fresh, and light perfume for older ladies. It's a great choice for daywear, casual outings, lunch with the girl gang, and if you're still working, go ahead and splash it on. The perfume is distinctly fruity, so get something else if you're not a fan of this genre. If you are, you'll love the delicious aroma of blackcurrant, praline, tonka bean, vanilla and patchouli that make you smell great enough to eat! It symbolizes natural and earthy beauty, free of bonds and conventions, and the power of personal choice. It is a great example of the gourmand (food) scents and inspired by delight and joy in simple things.
Pros
Long-lasting, timeless and elegant
Great gift for loved ones
Good value for money
Cons
Some sellers may retail fake products
Doesn't last long
Money won't be refunded as the product is not returnable when purchased online
7: Ralph Lauren Romance Eau de Parfum Spray for Women, 3.4 Fluid Ounce
Here's a scent that evokes the timeless emotion of falling in love, whatever your age! Launched in 1998, this is for the woman who has crossed her teens and is looking forward to more serious things in life.
This refined, flowery fragrance has distinct fruity notes. The top notes are rose, chamomile, ginger, lemon, and freesia, giving way to the middle notes of lotus, carnation, white violet, and lily, and finishing with base notes of musk, patchouli, oakmoss, and exotic wood.
It evokes joy and treasured memories of walks on velvety lawns and deep woods, true affection, togetherness, and lasting love. Feminine and fresh, this is the scent that will truly linger in the memory.
Pros
Long-lasting and memorable
Good packaging and prompt delivery
Great for gifting
Cons
Expensive, luxury product
Some sellers may retail fake products
8: Bvlgari Rose Essentielle By Bvlgari For Women, Eau De Parfum Spray, 1.7-Ounce Bottle
If you love and celebrate the fragrance of roses, this is the perfect one for you! This amazing rose-based perfume takes you straight into an Ottoman rose garden, with its distinctive opening notes of the prelude rose and the immortelle.
As you explore further, it offers visions of other flowers that delight and refresh the senses. It also reveals sweet blackberry, violet, and jasmine notes, in a blend that declares your femininity to the world.
The base notes of sandalwood and patchouli finish the picture of an exotic, yet fresh garden. It's the perfume for all seasons and all times of day, for formal or casual outings, and complements every kind of outfit.
Pros
An authentic but subtle scent of roses
Light but long-lasting
Unusual and interesting perfume
Great gifting option for older women
Cons
No refunds or returns are possible
Some sellers may retail fake products
9: TRESOR by Lancome EAU DE PARFUM SPRAY 3.4 Fluid OZ for WOMEN
The all-time favorite fragrance of the inimitable actress and model Isabella Rossellini, Tresor by Lancome, was first launched in 1952. It was later given a makeover by a Russian perfumier inspired by Rossellini's mother, the unforgettable Casablanca star, Ingrid Bergman.
This sophisticated, elegant, yet romantic and fresh perfume has top notes of rose, apricot, and peach, heart notes of lily of the valley, heliotrope, and vanilla, and finishes with endnotes of sandalwood and musk. The fragrance family it comes from is warm, spicy.
Colored a deep and sensuous coral, the perfume comes in an elegant, distinctive flagon, shaped like an inverted pyramid with softly rounded edges. This is the best perfume for older women who understand that time is precious, and every moment is cherished and treasured.
Pros
Romantic, yet sophisticated
Long-lasting and memorable
Great gift for the older woman in your life
Cons
Expensive
Watch out for fake knock-offs
10: Dolce & Gabbana The One By Dolce & Gabbana For Women. Eau De Parfum Spray 2.5 Fl Oz
A great choice for the woman who's confident, grown-up, and sophisticated, no matter her age, D & G's The One effortlessly combines classic and contemporary. It offers an almost creamy medley of fruit and flower scents, with top notes of bergamot, mandarin, lychee, and peach, mid notes of Madonna lily, muguet, plum, jasmine, and finishes with delightful endnotes of vanilla, plum, amber and musk.
The One embodies the woman who is elegant, yet intense and feminine. Created for the quintessential diva who draws attention through her appearance, poise, and quiet confidence. Suitable for day and evening wear, this is a classic take on the floral family with a playful touch of modern joie de vivre. A fragrance with character, like all those from D & G, is memorable and instantly captivating. The unexpected plum notes in the base are a delightful twist in the tail, creating a distinctive and bold signature.
Pros
Suitable for all-time, all-season wear
Feminine and lingering
A subtle, flowery, and fruity blend
A superb gift and light perfume for older ladies
Cons
May not be packaged properly to protect the perfume
It May not be an original product
Conclusion
Perfumes are an intensely personal choice, with age playing a role in how they're worn, experienced, and purchased. Of late, terms such as "old lady perfume" get tagged on to some of the classics we cherish and remember. While these labels can be seen as marketing strategies, regardless of your age, it's important to match your perfume with your personality, philosophy, where you are presently in your journey, and your take on life and love.
While choosing the best perfume for older ladies or a gift for mature women inclines more towards fresh, feminine, and lingering scents rather than brash, in-your-face, and loud.